Summary
Latest Public Notice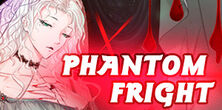 【Candy Strike!】
08/11/2018-15/11/2018(UTC)
During the event, the odds in the limited time card pool for the UR Food Soul Gingerbread are increased. a UR is drawn from the card pool, the chance that the UR is Gingerbread is raised to 40%.
【Bumper Harvest!】
08/11/2018-11/11/2018(UTC)
During the event, for all item drops from hard difficulty stages, Master Attendant will get double the amount.
【Phantom Fright】
26/10/2018-09/11/2018(UTC)
Restless spirits wander the night. Get your jack o' lanterns ready. Will you give out a treat, or risk getting tricked? Decide soon, or else the spirits will come looking for you!